Our services to meet your needs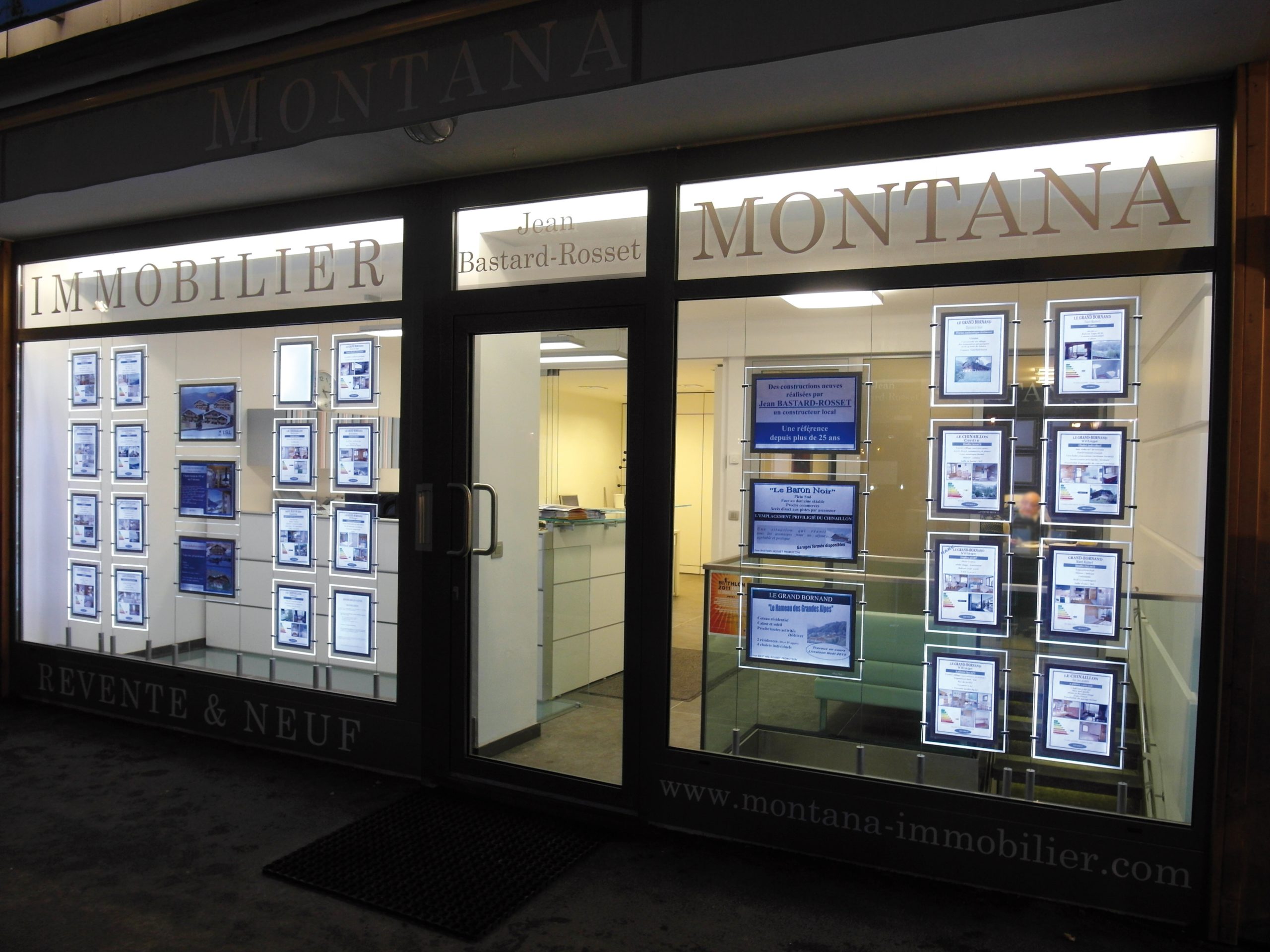 Montana

Transactions

The team of MONTANA TRANSACTIONS allows you to carry out with method, rigor and discretion a complete set of real estate transactions both for your purchase, for a sale or the resale of your property (apartments, chalets , farms, land in the Aravis sector and in Thônes Valley). In the opinion of value, at the handover of keys and supporting at the notary, you will be assisted during all phases of your operations. An irreplaceable local experience, concretized by a large volume of business, presents a real guarantee of success for both buyers and sellers.
Montana

Renting

Holiday rentals : a selection of beautiful village center apartments or near the slopes, modern means of booking with online payment, all-inclusive attractive formulas ensure very high rates to the owners and a high value added service to the tenants.

Rentals year-around : tenants are assured, thanks to a quality control and a precise management framework, to find a housing benefiting from a very good level of comfort at market price conditions, this on the Grand-Bornand, on Thônes, the Thônes valley or the Aravis.

For the owners, 3 types of mandates are proposed:
Security mandate : MONTANA LOCATIONS takes care of everything: inventory, research, establishment of the lease, establishment of an insurance unpaid rent, monthly transfer without rent charges on the account of the owner.
Mandate performance :  MONTANA LOCATIONS manages the property for which the owner has found his own tenant or in which a tenant is already in place.
Mandate freedom : the owner himself takes care of the management of its rental. MONTANA LOCATIONS finds the future tenant, establishes the lease and the inventory of fixtures.
Montana

Syndic

Directed with rigor and competence by Arnaud BASTARD-ROSSET, a full-fledged department of MONTANA IMMOBILIER offers, MONTANA SYNDIC is an independent firm on a human scale, operating well beyond Grand-Bornand and Aravis: on the whole valley Thônes.

Administration of property, trustee of buildings in condominiums, MONTANA SYNDIC is recognized for its service of excellence built on 3 strong pillars:
 rigorous management based on an experienced legal and accounting division with effective monitoring of its condominiums.
an organization allowing fast technical interventions on your co-ownership.
a permanent reception with a wide range of opening 6 days / 7 (in Grand-Bornand and Thônes).
Presenting the guarantee of a flexible and secure management, your trustee will make the difference again thanks to a permanent information on your collective.